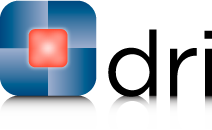 One of the publications that is unique to the Retail & Hospitality Committee of DRI is the newsletter, Customer Connection, and a new edition was recently released – see the link below to view this quarter's edition.  This edition's articles discuss topics such as third party criminal acts with a firearm, best practices for protecting the franchisor's brand, the joint-employer standard, spoliation issues and mode of operation.
As a plug to my own project, I am the SLG Coordinator and we are looking for more people to get involved with our newly developed SLGs – these are sub-groups within the Retail & Hospitality Committee that focus on more specific areas of the law.   We have chair positions still open and we are looking for people to join the SLGs and get move involved.  The SLGs connect you to others around the country who do similar work and allow you opportunities for speaking and writing.  Here are the SLGs we have developed to date:
Premises
Negligent Security
Franchising
Cybersecurity
Amusement
Alcohol/Dramshop
Employment
Food Safety
Insurance Coverage
Hotels/Resorts
Leasing & Real Estate
Please email me if you want more information and I will connect you to the SLG chair.
DRI Retail and Hospitality Customer Connection Volume 4 Issue 2