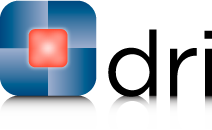 The 2018 DRI Retail & Hospitality Seminar is scheduled and the program is set!  Mark your calendar for May 3-4, 2018.  The program will take place in Chicago, Illinois at the Loew's Hotel.
This program is designed specifically for the Retail & Hospitality Industry attorney – whether you are in-house or outside counsel. You will learn more about serious legal issues that will make you a better lawyer, and allow you to better serve your companies and clients.
Some of the topics of discussion during the seminar will be:
The differences between service animals and therapy dogs, and how your company should handle the different types of requests without violating the ADA and keeping your customer happy.
Listen to industry professionals discuss the variety of challenges related to the long recovery that comes after a natural disaster.
Find out the legal and logistical challenges associated with going "green".
Finally, hear from a leader in the retail industry about the current status of the traditional brick and mortar retail establishments with the continued advancement of e-commerce shopping.
Learn from and network with representatives from:
Starbucks
Kimpton Hotels & Restaurants
Ryman Hospitality
McDonalds
Publix Supermarkets
Current and Retired Judges
Retail Industry Leaders Association
and many other leading retail & hospitality attorneys
Registration will not begin for a few more months but be sure to add this one to your calendar and your 2018 budget – because it is a seminar you do not want to miss.  For more information go to www.dri.org.